Apply now to get a finance quote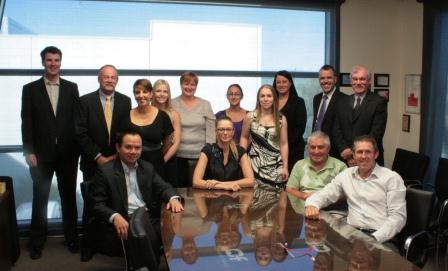 Corporate Finance & Leasing are registered and licenced finance brokers. We source funds for our clients through a number of independent banks and financial institutions and therefore there is a wide variety of benefits involved when sourcing finance through Corporate Finance & Leasing, including:
We are not tied to one financier; if one financier has a zero tolerance to certain assets or certain types of loans, we can source the funds through another, more suitable lender
We are volume based; by placing many transactions through our underwriters, we negotiate volume discounts not normally available to a small business who may only settle one or two finance deals per annum.
We are hands-on specialists in what we do; in an ever changing finance marketplace we are in touch with what is required by various lenders and will handle your application all the way from start to finish.
Corporate Finance & Leasing has two facets to its business.
The
Vehicle and Equipment Finance Division
started in 1992 in Oakleigh and is headed up by Andrew Somerton and Murray Price. Andrew and Murray traded as Corporate Finance from 1992 until 2000, and then as Corporate Finance (Moonee Ponds) from 2000 until now.
The
Commercial and Property Finance Division
would welcome any enquiry on your commercial or domestic property , whether new purchase or refinance , please feel free to contact either Colleen Said or Nick Somerton on 93777 000 .
PROVIDE THE BEST POSSIBLE PERSONALISED SERVICE AT THE BEST PRICE WITH THE UTMOST INTEGRITY